From the waiting room to the restroom,
your patients deserve the very best.
Health care facilities require special attention when it comes to the materials used for shower pans, shower wall panels, countertops and lavatory bowls. Patient care is on the line, and solid surface is the most sanitary choice. Tower Industries has decades of experience providing health care facilities with solid surface solutions for bathrooms, patient rooms, offices and nurses stations. Explore our leading products or customize your shower system today.
Health care shower solutions
Tower Industries Solid Surfaces are safer and more sanitary than tile. See how we design our shower products to protect patients from fungus, parasites, bacteria, slipping and falling.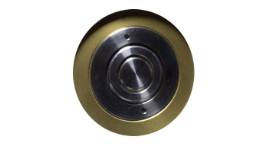 Ligature Resistant Drain Covers
The benefits of solid surface



Talk to a solid surface specialist
Tower Industries Solid Surface Showers from Tower Industries are completely tailored to your needs, so whether you need standard sizes for new health care facilities or you're looking for something more custom, reach out to discuss your project with a member of our team.