Standard Solid Surface Shower Pan & Base Sizes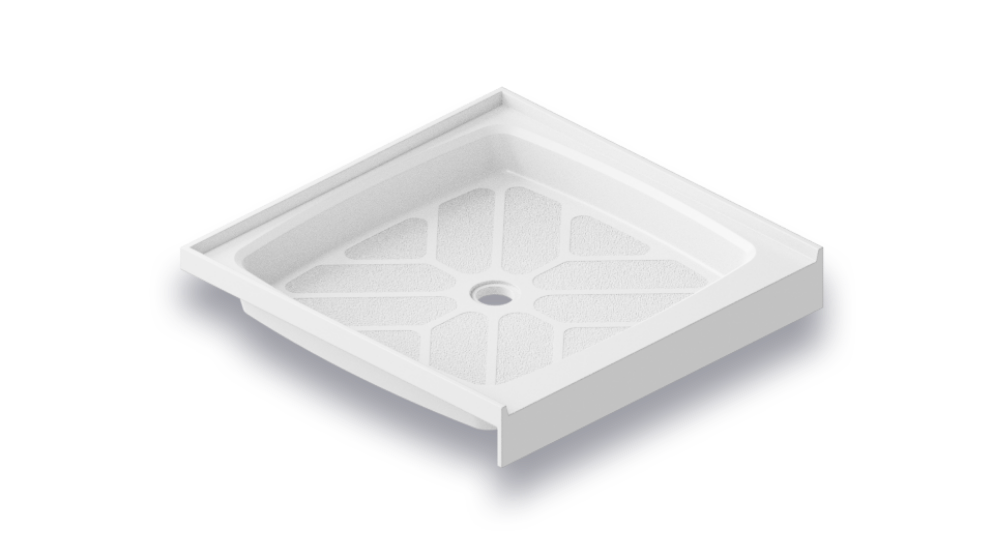 A standard shower base or shower pan made of Tower Industries Solid Surface is easy-to-clean and won't promote mold or mildew growth. Tower Industries Solid Surface shower pans are truly solid and non-porous, unlike other solid surface pans. Plus, they're available in a wide range of solid colors and granite patterns.

These shower pans also feature a textured floor that resists slippage and tapered designs that help water flow right to the drain. Our line of standard solid surface shower bases is available in a variety of sizes and drain configurations to suit your project's specifications. They're virtually indestructible, too—perfect for use in higher education, health care, or military settings.
Contact Us
Need help finding the right
solid surface shower pan?
Selecting the right size and color of shower pans and bases is easy with help from our experts. Reach out today to learn more or to request a quote.