ADA Compliant Solid Surface Shower Pan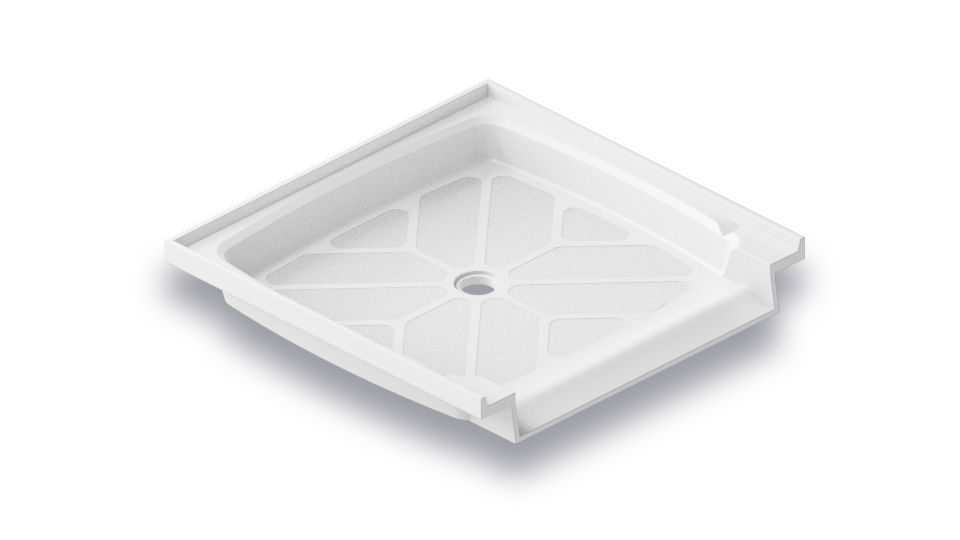 Tower Industries manufactures Meridian®️ Solid Surface ADA compliant* shower pans that allow easy roll-in and walk-in access, with no troublesome lip to block entry. Available in a range of colors including granite-look options, these barrier-free shower bases feature an easy-to-clean surface with textured base to prevent slipping.

Manufactured in the USA, our accessible solid surface shower surface pans are available in a variety of shapes and sizes. Additional options for offset drain configurations and variable drain locations are available to suit your exact project.
Contact Us
Need help finding the right ADA Shower Pan?
Tower Industries is proud to manufacture Meridian®️ Solid Surface products, including a wide selection of ADA-compliant* shower pans. These customized shower pans and wall panels are non-porous and resist mold, mildew and stains. A great solution for commercial, institutional, military, healthcare, multi-family, public housing and residence halls, our ADA shower pans are durable, sanitary and made of 100% solid material.
*Please check your local building codes for specific ADA requirements.