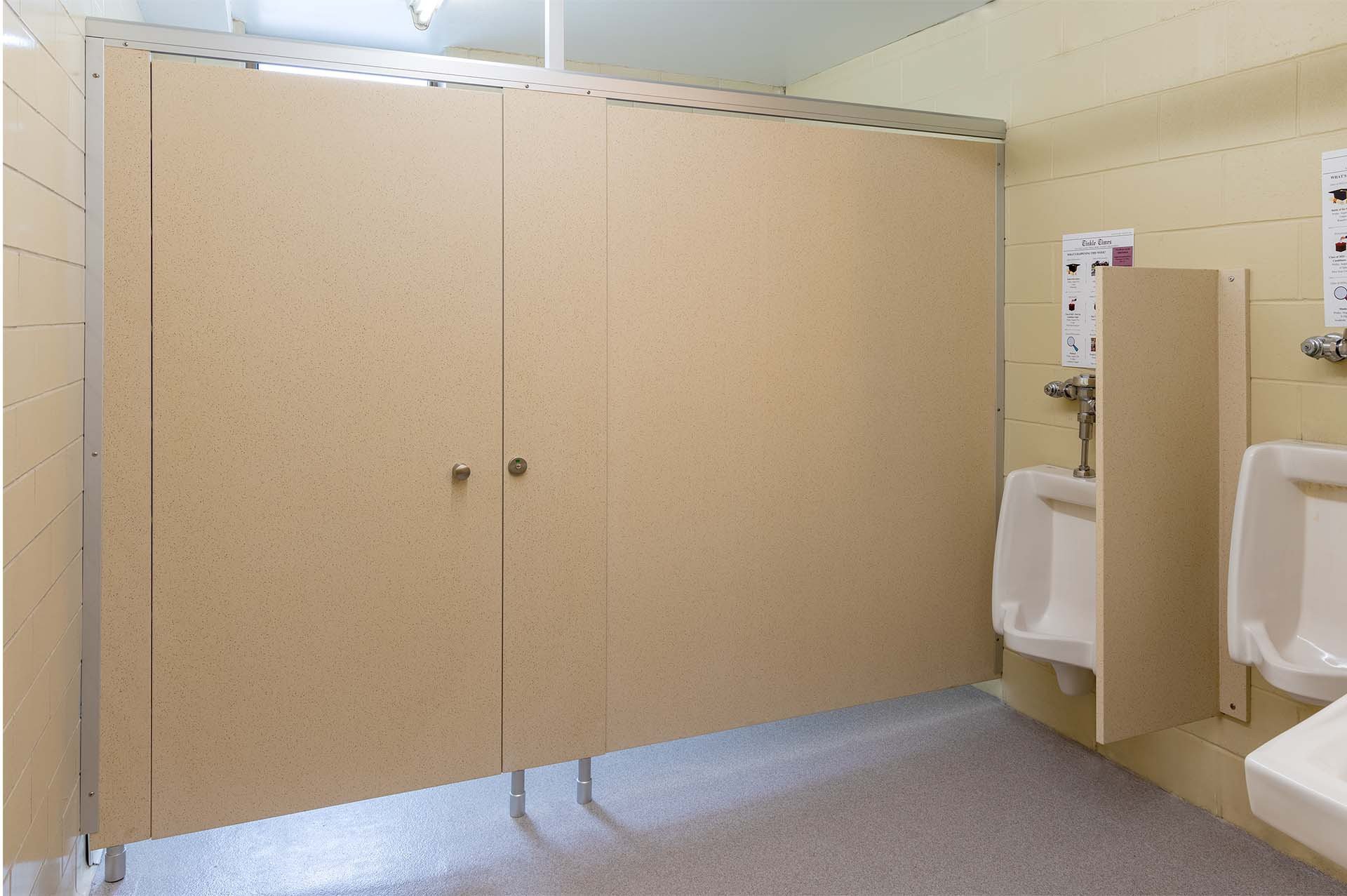 When it's time to renovate an outdated residence hall or construct a new facility, the bathrooms are often the most complex portion of the project — but they also provide the most bang for the buck. This is true especially when outmoded (or even original) surfaces and fixtures need to be replaced.
From mechanical considerations to questions of layout and design, such renovations and construction projects require extensive planning and the specification of durable, hardworking materials that will stand up to the rigors of university life.
The Advantages of Solid Surface
Residence halls are a student's home away from home. Therefore, it's important that these spaces are designed with a few key considerations in mind, including comfort, safety and cleanliness.
Universities and college campuses choose solid surface showers for their residence hall renovations, remodels and new construction projects for several important reasons.
Durability
Some are most attracted by the durability of true solid-surface materials -- these shower bases and wall partitions last and last, reducing the need for replacement and saving you time and money. And if scuffs or scratches do occur, they can simply be buffed away.
Nonporous
Showers created with solid surface shower bases and walls are resistant to microbes and bacteria, providing a longer-lasting clean and protecting students. Plus, the smooth expanse of solid surface eliminates the need for grout and makes cleaning quick, easy and effective.
Customizable
Higher education institutions choose Tower solid surface in part thanks to our wide variety of options and customizations. Even old, irregular buildings are no problem because we can provide custom sizes and shapes to suit your needs. Designing accessible, ADA-compliant facilities is simple thanks to our array of walk-in and roll-in shower bases.
Why Tower Industries?
There are a number of solid-surface shower options, but they're not all equal. If you want a reliable partner for your residence hall remodeling or new construction project, you need an experienced company that's committed to delivering on time and on budget.
Absolute Performance
Unlike other manufacturers, Tower Industries produces only true solid-surface showers. Our shower bases, vanities and wall panels are homogeneous all the way through, so there's never any coating or core — just the same, high-quality solid surface throughout.
Solid surface showers from Tower Industries are certified to national plumbing standards after having passed rigorous testing at Home Innovation Research Labs. Our products are produced in the USA, which ensures speedy, reliable transportation and delivery. No more worrying about shipment delays and overruns.
Timely Service
At Tower Industries, we've never kept a student out of a room, and we are dedicated to your satisfaction. From design to manufacture to final installation, we offer conscientious service that meets your specifications and delivers on our promises.
When you're taking an existing building offline, it's crucial that vendors and contractors can stick to the proposed timeline to avoid displacing students at inopportune times (and inordinate expense).
As you plan the remodel or new construction of residence halls at your institution, don't risk the safety and satisfaction of your students. Choose the company that delivers attractive, high-quality solid surface showers — made in the USA and delivered on your timeline.