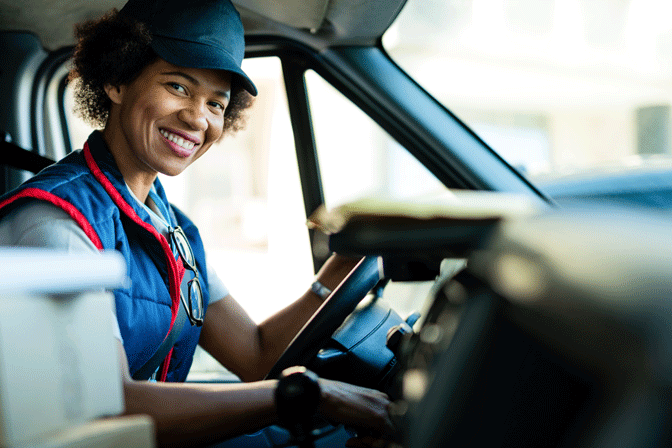 Tower is committed to on-time delivery of our products
At Tower Industries, we firmly believe that when you succeed, we succeed. That's why we're devoted to ensuring that your shower component project is completed on schedule and on budget -- every time. It's what has made us the manufacturer of choice for thousands upon thousands of solid surface shower applications, from customers all over.
Whether your project is in the higher education, health services, or military sector, you need a contractor who will execute the deliverables as stated, in the agreed-upon time frame, and at the agreed-upon price. Anything less could jeopardize the success of your project and lead to displaced and unhappy students, patients, or cadets who are unable to take possession of their living quarters or even partake in a basic human necessity such as bathing.
Tower Industries knows that timely delivery and installation isn't just a nice-to-have, it's a need-to-have, and we do everything in our power to ensure it. With more than 26 years of service, we have never, not once, kept someone out of a room. No matter how big the job or how complex the site, our customers appreciate our consistently high standards and devotion to a smoothly running schedule. In fact, we pride ourselves on it.
Learn more about the way we operate at Tower Industries and how we can help your project succeed.
Missed deadlines can hurt your business
When designing communal living spaces, it's a given that construction or retrofitting and installation must take place in a tight timeline, with many different contractors and specialists utilizing the space at the same time. Deadlines are crucial to ensure that each phase of the project proceeds smoothly. Any space that requires occupancy demands a very short window of time to complete the necessary work. When that deadline is breached, bad things happen:
Excess labor costs
Displaced residents
Unhappy customers
Liquidated damages
When occupancy is delayed because a shipment of shower wall panels is delayed, those students, patients, or cadets must be housed somewhere, necessitating additional housing costs such as hotel fees. Broken promises to those residents harm your reputation and can affect customer satisfaction, leading to lost revenue. When students don't have a place to stay, or a shower to bathe in, you lose trust. And the cost and liability of rehousing them elsewhere may fall on the general contractor's shoulders in the form of fees for liquidated damages.
In higher education, for instance, parents may get involved with complaints, or even ask for a refund, further complicating the situation. Missed deadlines cost an institution much more than the inefficiency and inconvenience of an uninhabitable or unusable space.
Additionally, beyond those concerns are the ensuing administrative burdens, including the expense of managing delays and the headache of implementing, sorting, and tracking alternative arrangements. It's a huge imposition.
But it doesn't have to be that way.
Tower has never kept a student out of a room
Lots of manufacturers can provide good products. Several can also market their products at a good price. That's table stakes. But the secret of our success at Tower Industries is the way we provide value to our clients through timely service, quick turnarounds, and consistent delivery on deadline.
Whether you're an architect or an administrator, you can count on Tower to deliver the best product, customized to your specific project, on your schedule. From our earliest days in business, we decided we would never, ever be late. And 26 years later, we never have been.
We do whatever it takes to meet your schedule, and you can count that we will show up on time. Not only that, but with our solid surface products, you know that you will be able to avoid maintenance issues for a long time. That means significantly fewer disruptions for your residents thanks to an extended product lifetime.
If we accept your order, you'll know that no matter what it takes, we will get it done for you as agreed. It's been our philosophy from day one.
Shower Products made in the USA
So why is Tower Industries unique in that respect? Other companies are on time, too. But when it comes to foreign competition and overseas manufacturers, specifically, our close proximity to the market cannot be overstated.
Whereas other manufacturers may have to put your order on a ship to get it to you, and therefore be at the mercy of shipping delays, canal blockages, weather systems, and other international interruptions, Tower is subject to none of those.
And if you order custom sizes from China or another overseas company, what happens if it doesn't fit? You may be forced to wait weeks or even months for replacements to reach you -- and at what additional cost?
Not so with Tower. We have the unique ability to provide custom, made-to-order products, in extended quantities, with a short lead time. For example, if you need a custom-sized shower base to fit your installation needs, we can accommodate. Our custom quick-turn manufacturing is what separates us from the competition, and our proximity is the key to making sure a student isn't kept from a room.
Even for clients across the country, we're closer than overseas manufacturers, and more responsive, too. We provide speedy problem resolution that keeps your project running smoothly, even when faced with unexpected difficulties.
Combined with our extended capacity and decades of experience, you get the highest quality solid surface products, in any custom configuration and quantity, at a quick turnaround. We know every manufacturer has capacity restraints … we've just never run up against ours.
When deciding who to give your order to, consider what you'll need to do if your supplier oversells their capacity. At Tower, we built our infrastructure not only in manufacturing, but also in customer service and project management, too. Therefore we have the capability to produce your order to spec as well as the management and service team in place to ensure it arrives on time, no matter your schedule.
Compare that to other shower alternatives - such as tile. You'll need four times the labor to install tile shower surrounds as it takes to install solid surface showers. With field labor at its current premium, you face not only additional labor costs but potential installation delays, too, being at the mercy of a tradesman's overbooked schedule.
Instead, choose the solution that is durable, on time, incredibly efficient in terms of installation, and will absolutely arrive on your schedule: Solid surface showers from Tower Industries.
Reliability matters.
We show up for our customers, every single day. In today's world of contracting, not everybody does. The reliability factor is significant, and you can see the results in the clients who have returned to us for their manufacturing needs time and time again.
As mentioned at the outset, it's our job to help make our customers successful. If their project doesn't get completed, we regard it as a poor reflection on us. Proactively, we help guide our customers to a satisfactory completion of their project, and thanks to our extensive experience, we are able to provide the solutions necessary to make it all work.
There's nothing we're not willing to do to help you complete your project on time and on budget. Year after year, patient after patient, student after student, our success depends on yours.
We're happy to provide a quote for your custom shower project. Reach out to one of our solid surface specialists and let us show you why we're the manufacturer of choice for a huge variety of institutional and commercial clients. Contact us today or call our support team at 330-837-2216 to get started.